Gutanasar mountain is located just in the middle of the Kotayk province, south-east to the Charentsavan city and north to the Abovyan city. The mountain is 2299 meters above sea level, however counting from the village Fantan the prominence of Gutanasar is 500m and from the village Kaputan, just between the mountains Hatis and Gutanasar, it is 600m. 
The mountain looks like a mountain meadow on all sides, and it can look like a big donut from the bottom. You will hardly find trees on the mountain, but you will occasionally meet wild rosehips.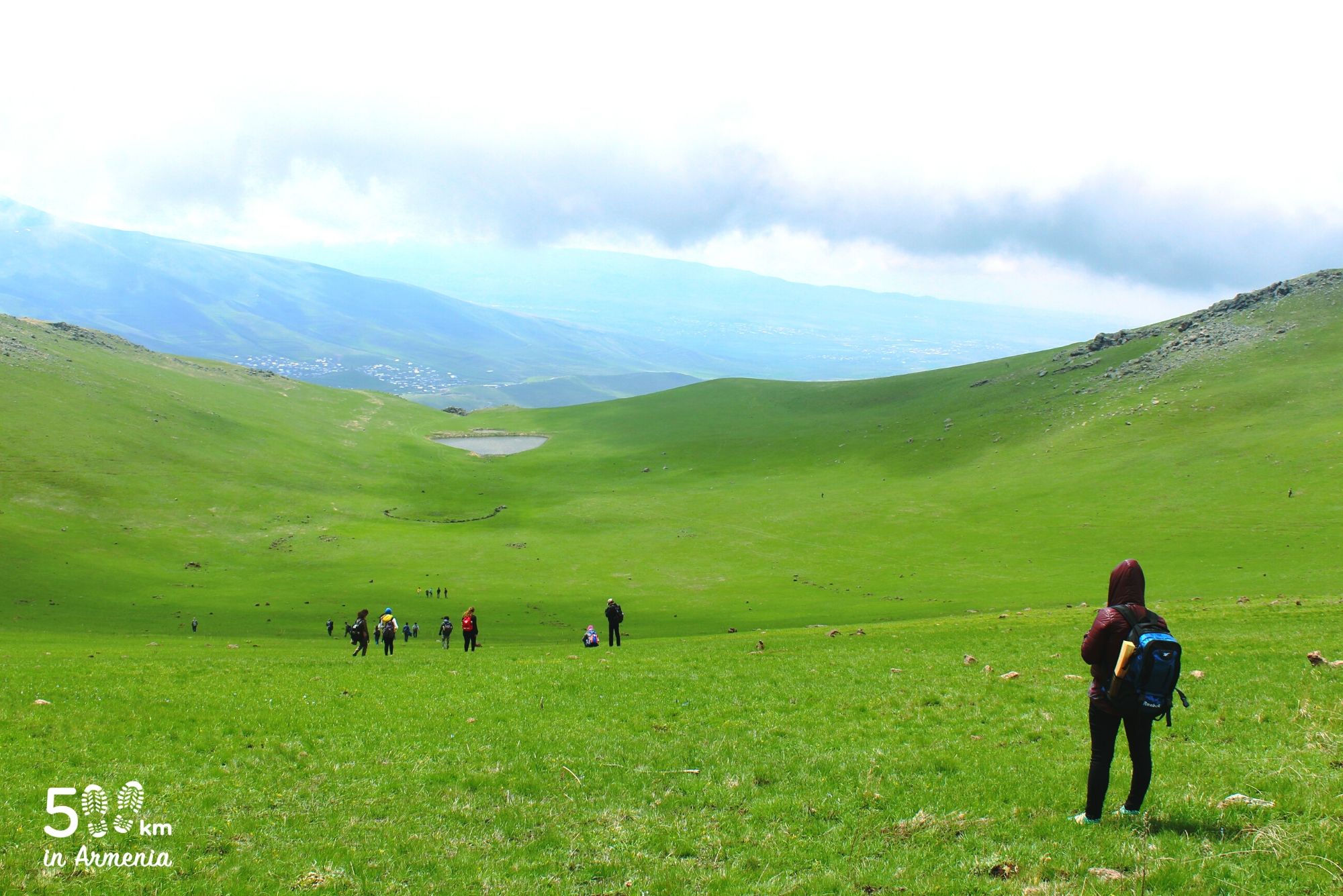 Gutanasar can be climbed from all sides, but the mountain also has dangerous sections that can cause serious problems especially in winter, during snowy days, for those who don't follow from the classical direction.
There are villages on the three sides of the mountain, so the fauna is relatively passive, and on the mountain slopes one can meet shepherds who have raised large numbers of cows or sheeps in the pasture. Gutanasar does not have a peak, that is, it is a crater mountain, and around the crater lies a mass of almost the same height, which we can call the peak. And the picture of the crater is especially indescribable in spring and early summer.
Next to Gutanasar lies Mount Hatis. Often hikers organize a long hike and climb both Hatis and Gutanasar in one day, crossing the distance between them.