The holy spear by which Jesus's side was hurt, is said to be kept in Ayrivanq monastery from the 13th century which is on the riverside of Azat on the picturesque and deep gorge.That is why the monastery is called Geghardavank (Geghard-spear, vank-monastery). In the 18th century, Geghard was moved to Echmiadzin, where it is still kept in the treasury.
 Ayrivank is not an accidental name either. Ayrivank – Monastery of the Caves, most of which is dug in the rock. This monument is a living witness to the unification of Armenian culture and nature, without which an Armenian living in the mountain could not live. It existed in the early Middle Ages, built on the site of a previous pagan temple. However, the monastery got its full present form in the 13th century.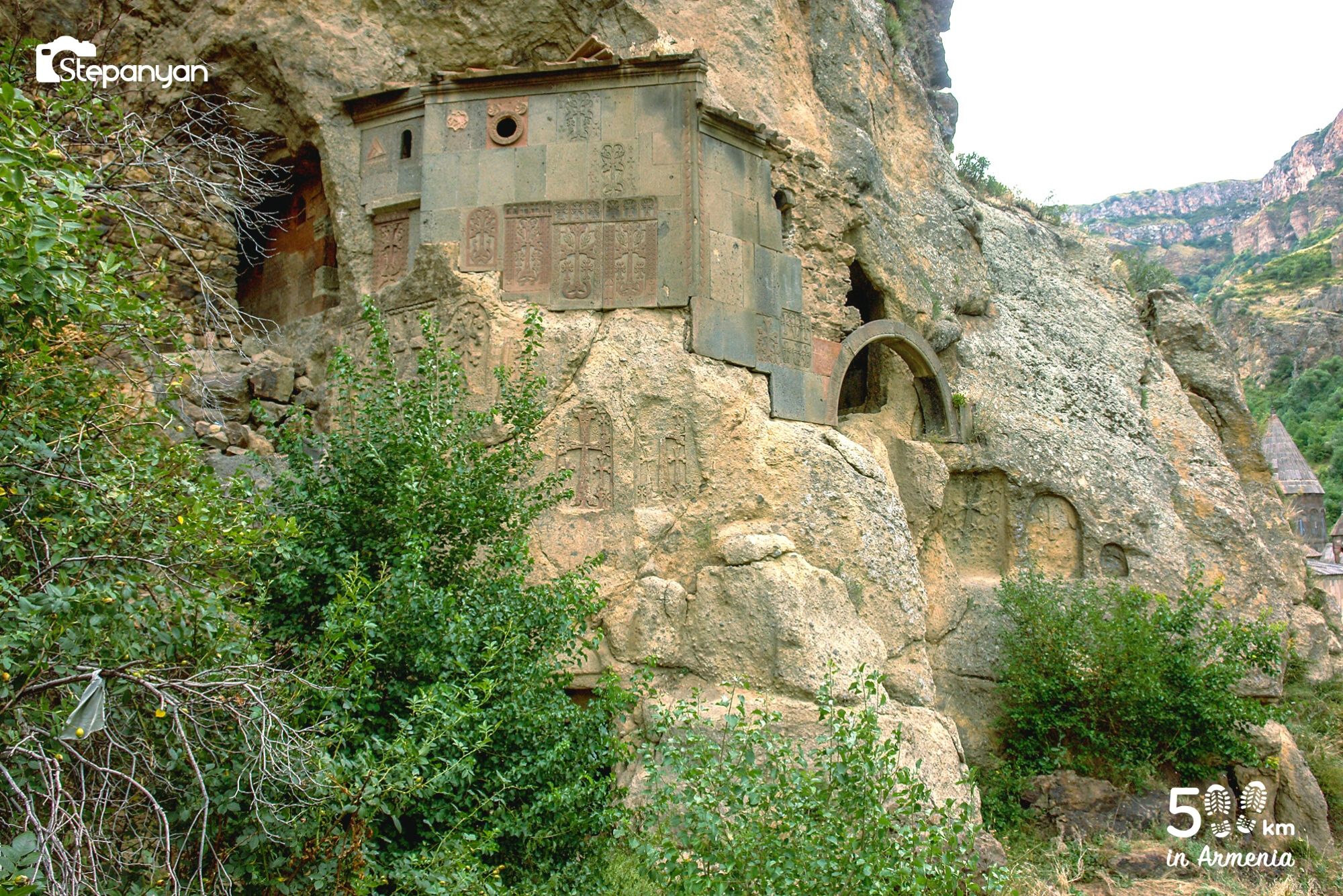 The main cross-domed church of the monastery complex is not dug in the rock, but two entrances opening from its gavit(narthex) are leading to two cave churches, the Basin and St. Astvatsatsin churches. The first church is called the Basin because of the curved basin where healing and sacred underground waters flow. It is no news that Armenian water has been considered divine since pagan times. Until now, it is known all over the world in its pure state and richness in healing minerals.
The oldest and most extensive structure in the monastery is a curved chapel for graves. Not only architectural structures but also sculptural decorations give the rocks of the monastery an aesthetic appearance. You will find unique samples of khachkar art most typical of Armenian art here, not only on the surface of the excavated rocks, but also in the form of standing monuments. They make the aesthetics of the whole monastic complex more complete. But in the churches in the caves, there are also secular sculptures – tribal coats of arms, various animals, as well as a number of inscriptions.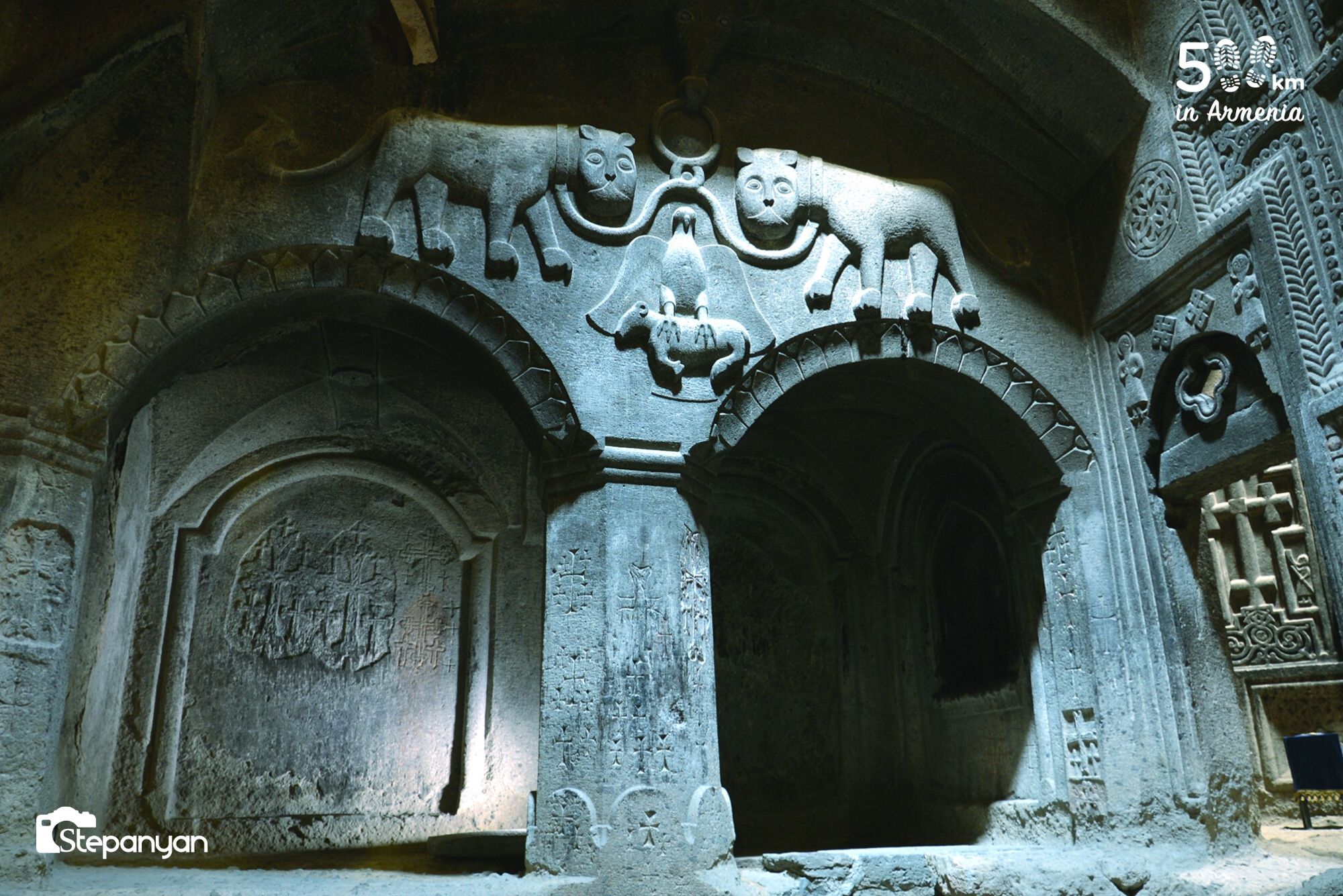 There was a school in Geghard in the Middle Ages, it was a very important center not only in the spiritual life but also in the social and political life. The princes of the time placed great importance on the existence and operation of such monasteries, thereby contributing to the rise of cultural life. It has also been a center for the monks who were living in the many cells dug in the rocks and making contact with the universe.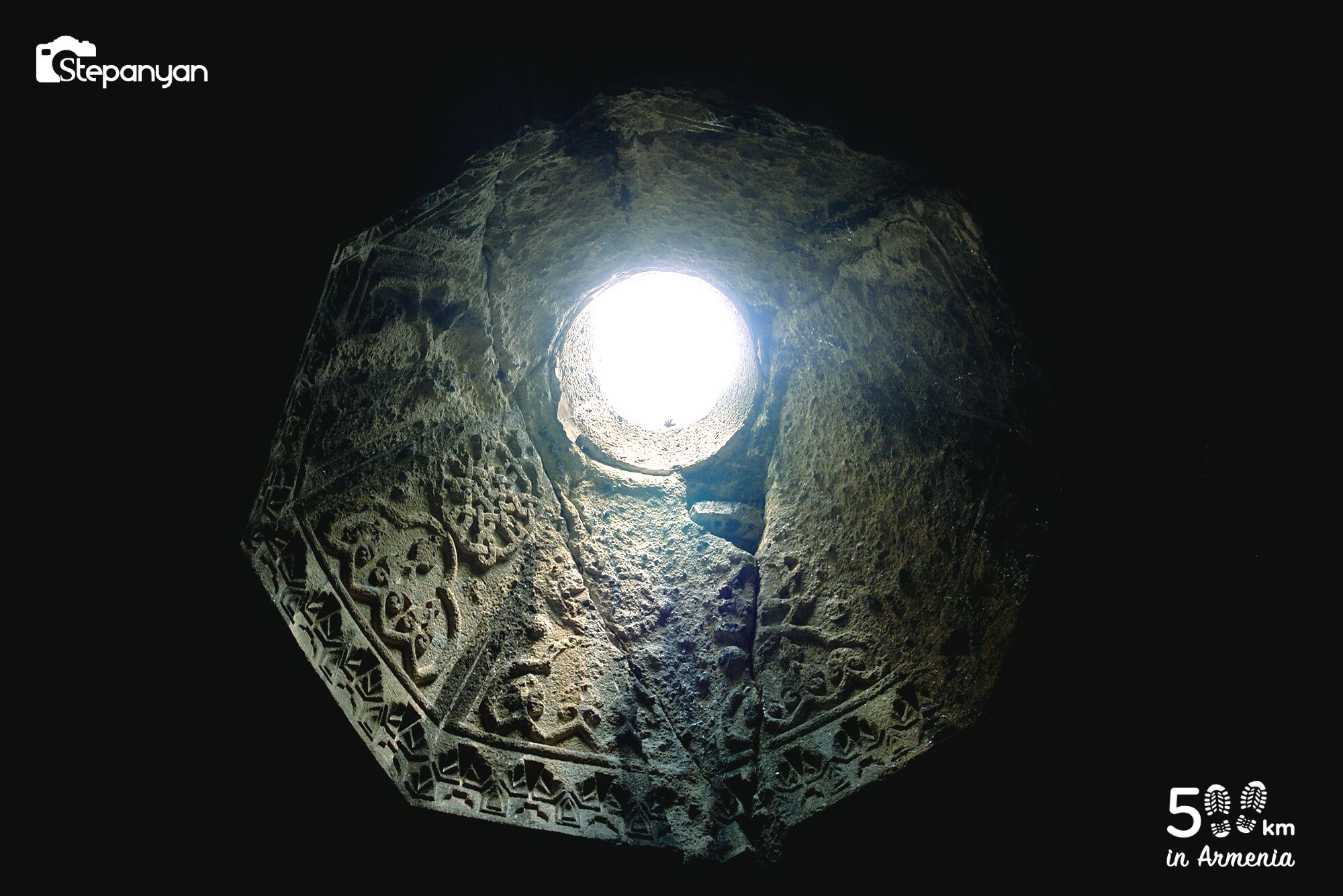 Geghard monastery and the merging of the surrounding mountains, rocks, forests and tributaries is a perfect creation on which nature and human genius equally contributed. It is no coincidence that it is one of the most popular tourist destinations in present-day Armenia, which receives more than one million guests from all over the world annually. 
We will gladly wait for you among the guests 🙂