Saying Garni everyone imagines the famous pagan temple but that is just one of the miracles that can be found there. Once Garni was a fortress and a royal summer residence. The location of the fortress was strategic as it was almost impossible to capture. At the same time its location is beautiful and attractive. As it was a royal summer residence and the king's sister ruled it the temple could be saved in the 4th century when all the pagan temples were destroyed and christian churches were built. So today the Garni temple is the only temple in Armenia.
 That is a peripteral in hellenistic style mainly repeating the classic greek temple style but although it has some elements which could be done only by locals. It was dedicated to the god of Mihr-the god of sun, light and truth like the god of Mitra known at that time. Next to the temple there are the ruins' of sb. Sion church of the 7th century according to which it was built like the temple of Zvartnots temple which was remarkable in that time.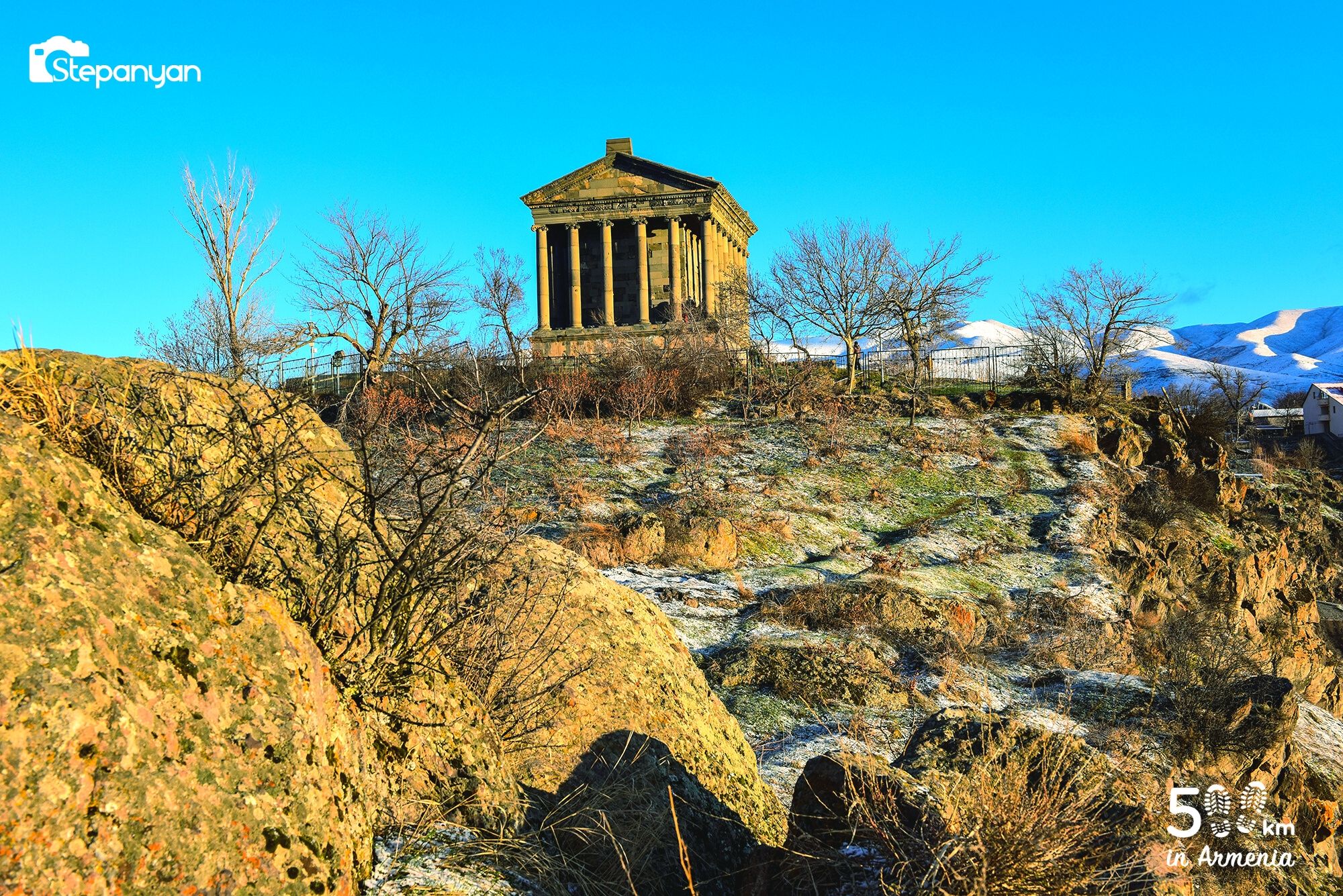 A little far from the temple there is a bath-house which tells there was a royal residence once.Inside the bath-house there is an exceptional mosaic with hellenistic mythological themes. It's the few examples of mosaics kept in Armenia. The oldest cross-stone(khachkar)of Armenia was also found in Garni dating back to 879. 
Just one km away from Garni there is the symphony of stones where mother nature created a musical and architectural masterpiece. The pagan temple of Garni is one of the most beloved places of tourists and thanks to a small pagan community some pagan holidays are held there.